Thermography Screening In October, reserve your spot now…
Breast Health Thermography Screening Friday January 22nd, 10am-3pm.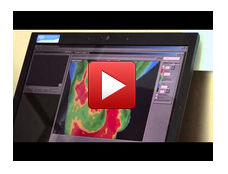 Click Here for EXAM PREP INSTRUCTIONS
Current statistics show that one in eight women in the US will develop breast cancer in their lifetime and that those rates are rising. The medical community, supported by the NIH (National Institutes of Health) now suggests that women begin annual mammogram screening at age 40. But nearly 12,000 women under the age of 40 will develop aggressive breast cancer this year even though they are considered at lower risk. New evidence makes it clear that by the time many tumors that are detected by a mammogram have been present and growing for several years. You need to know that safe screening options that provide reliable early detection results are available.
At Alternative Primary Care in Crystal River, we feel strongly that a proactive approach to breast health saves both lives and breasts. David Bibbey, L.Ac. believes patients need to be well informed about safe screening and detection methods that give women accurate data about their health. This is why Alternative Primary Care regularly invites an expert team visit the office to provide Digital Infrared Thermal Imaging 'DITI' in the office.
Digital Infrared Thermal Imaging – DITI is a 15 minute noninvasive screening test. It requires no squeezing, no contact and no radiation. A thermal (temperature sensing) camera is used to scan the body for signs of potential problematic changes. It is a valuable procedure that alerts you and your physician to changes that can indicate early signs of breast disease. DITI offers a unique look into the body and identifies breast health changes, which are typically not identified by self-examination, physician examination, and mammography alone.
Candice Hage from Shining Image will be visiting Alternative Primary Care to provide Breast Health Screenings on, Friday January 22nd, 10 am to 3 pm, Screening costs $250 (Cash or Check). To schedule your appointment time please call the office today! 352-464-1645.
To book online click here

David Bibbey L.Ac.
352-464-1645