Welcome Marc Kepner Psy.D.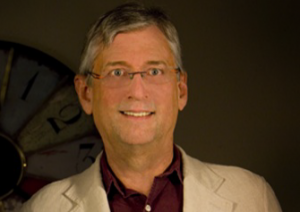 And a long overdue welcome at that.  Kepner has been meeting with patients at Alternative Primary Care for over a year, so I thought it was about time I made a formal introduction to all of  our clients.
Kepner specializes in clinical health psychology and developmental disabilities with children, adolescents and young adults. Offering evaluation, assessment and diagnostic services and certified in Triple P (Positive Parenting Practices) parent training for behavior management. Late afternoon and evening hours are available.
Education and Training:
B.S., Psychology, Bard College
M.S., Lifespan Developmental Psychology, Rutgers University
M.A. and Psy.D., Clinical Health Psychology, Nova Southeastern University
Practicum trainings: Children with developmental disabilities through Easter Seals Consortium in Plantation, FL; Adolescents and adults with eating disorders at Renfrew Center in Coconut Creek, FL.
Pre-Doctoral Internship, Miami-Dade County Department of Human Services, Psychological Services Division in the Specialized Development Center of the Miami-Dade Public School System.
Post-Doctoral Fellowship, Cincinnati Children's Hospital Medical Center in the Division of Developmental and Behavioral Pediatrics.
Previously Staff Psychologist at Cincinnati Children's Hospital Medical Center working with children and adolescents with ADHD, Learning Disabilities, Intellectual Disability, Pervasive Developmental Disorders, and a variety of genetic syndromes. Specialized skills with difficult to assess children, nonverbal cognitive assessment and adjustment issues for adolescents with high functioning autism spectrum disorder. Experience with bereavement, gender identity and GLBTQ issues.
"At the first session, I collect a history, discuss presenting problem(s), review treatment or evaluation options, and establish goals. Treatment approach is tailored to the presenting concern and specific to the developmental level of the child. Evidence based cognitive-behavioral approaches are used for anxiety and depression, and research based techniques for parent training. – Kepner"
To learn more about the service Kepner provides or to schedule an appointment with Kepner, call (352) 226-8210.