Louise Norcross, LMT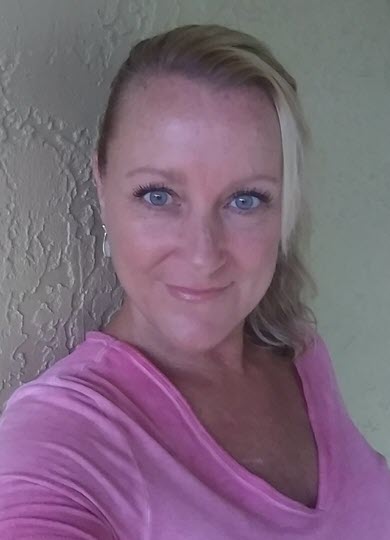 Louise Norcross has been a resident of Citrus County since 2005. Originally from Western Massachusetts she attended The Bancroft School of Massage Therapy. Established in 1950, Bancroft is a medically oriented facility training in a broad range of Western health modalities to Eastern approaches. In November 1985, Bancroft became the first "massage therapy" school to be licensed by the Department of Education – Commonwealth of Massachusetts and Nationally Accredited by the U.S. Department of Education in 1986. Teaching of the Bancroft method on how to administer full-body technique is so unique that it is registered with the U.S. Copyright office. Taught as both an art and science, Bancroft offers an exceptional science program, particularly in the field of anatomy, second to none. Highly trained faculty and instructors have combined teaching and massage therapy experience of over 200 years!
In addition to learning Swedish Massage, training included Sports Massage, Clinical Massage, Deep Tissue Massage and Movement, Reflexology, Oriental Massage (Shiatsu), Hydrotherapy Applications, Ethics and Business Practice.
Practicing now since 1995, I started my own little practice in a small, blue collar, drive through in the blink of an eye kind of town. Over twenty years ago massage was not as accepted and main-stream as is it is today. Nonetheless, solely by word of mouth, I built my business from one person a week to a very successful business over 10 years. I felt like, a pioneer-women opening doors to others who continue to practice in my original space. My former clients were very thankful for this. Over those years, the majority, of my clients had never experienced a "massage". It was my greatest honor to introduce them to the many benefits massage provides. Many others presented with neck and back pain. It was way back then, that I decided I wanted to become an expert in relieving pain in these areas. The neck is very challenging. To overcome this, I became certified in Neuromuscular Therapy for the head and cervical region. It is my favorite area to treat.
Formerly with Health Atlast Chiropractic Group in both Crystal River and Inverness locations. I am very proud and pleased to relocate with Alternative Primary Care and start my practice anew. This is such a fortunate and wonderful opportunity for me. Whether you are new to massage therapy or have had many massages, I look forward providing my expertise and high-quality skills in Deep tissue massage, Neuromuscular therapy, Myofascial Release and Swedish Massage techniques.
In closing, I must make an honorable mention of my beloved Swedish Massage instructor, Miss Suzie Samaha. My training at Bancroft was an incredible, life transforming experience. There were so many words of wisdom shared by all, but these words are foremost in my heart, "give every massage as if it were the last massage they were to ever receive and the last one you were to ever give". It is with this, that I work with the highest of intention to help in promoting health and well-being for those who grace my table.
(+) 1996 Graduate of the Bancroft School of Massage Therapy, Worcestor, MA, license# MA88049
(+) Nationally Certified in Therapeutic Massage & Bodywork NCBTMB# 58379-09
(+) Member of the American Massage Therapy Association
(+) 2016 Graduate of The Concorde Institute, Tampa FL – Nationally Certified Surgical Technologist and Surgical Assisting CST#157182